Coconut cake & peach icing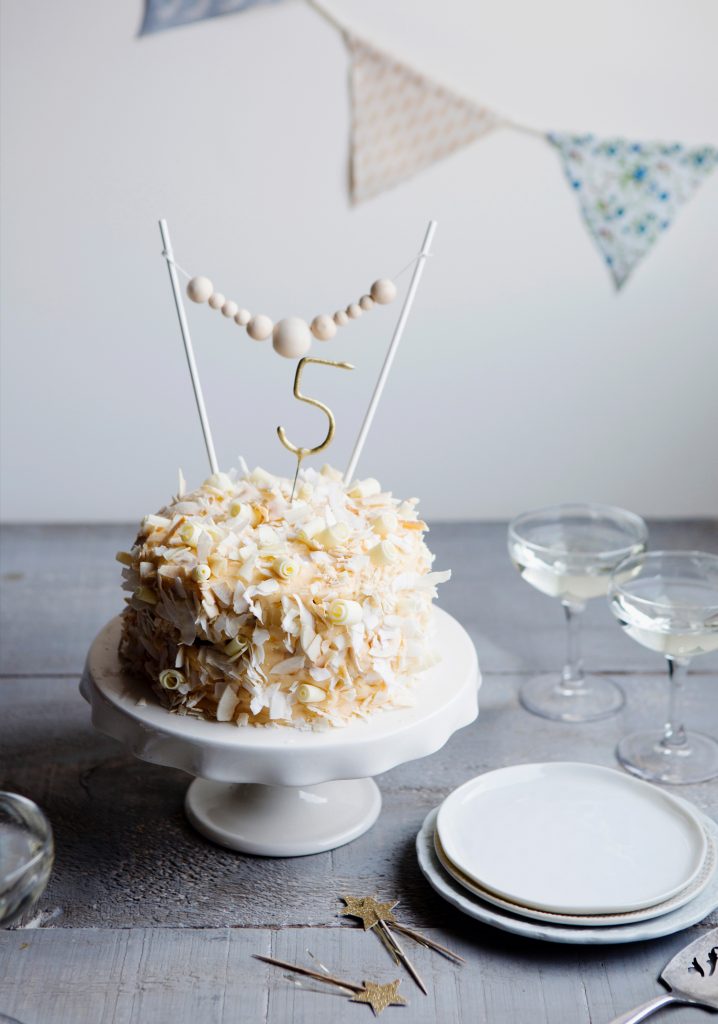 Photo credit: Cindy Boyce Ceramic Artist: Goye
5 years is a significant milestone, so let's keep the celebrations rolling with this fantastic cake recipe topped with soft shades to welcome Spring, as well.
Serves

6-8

Prep time

45 mins

Cook time

45 - 50 min

Timeout

Until the cake has cooled
Ingredients
Cake
2 cups of all-purpose flour, sieved

¾ cup of unsweetened coconut shreds

1 tablespoon of baking powder

½ teaspoon of salt

¾ cup of butter, room-temperature

1 ¼ cup of sugar

4 egg whites

1 whole egg

1 cup of coconut milk

½ cup of peach jam

Roasted coconut flakes
Icing
¼ cup of peach flesh

½ cup of cold butter, diced

2 ½ cup of powdered sugar

A few drops of orange food colouring
Steps
Preheat the oven to 350°F, and place the rack at the centre of it. Grease 2 6'' round cake moulds and set aside.
Combine the flour, coconut, baking powder and salt then set aside.
Whisk the butter and sugar with a handheld mixer, then add the egg whites as well as the whole egg, one at a time until the mix becomes light.
Gradually add the dry ingredients while alternating with the coconut milk then pour into each mould.
Bake for 45 to 50 minutes or until a toothpick comes out clean from the centre, then let cool entirely.
Blend all the icing ingredients in a blender, then set aside.
Remove the cakes from the mould, then slice the tops off make them both flat. Top one of the cakes with the peach jam, then add the second cake atop the other.
Spread the icing over the entire cake, then top with the coconut flakes.
Tips & tricks
Can be frozen without the icing.
Keeps for 5 days in the fridge.
Recipe published on August 19, 2018