Dark chocolate & hazelnut butter bites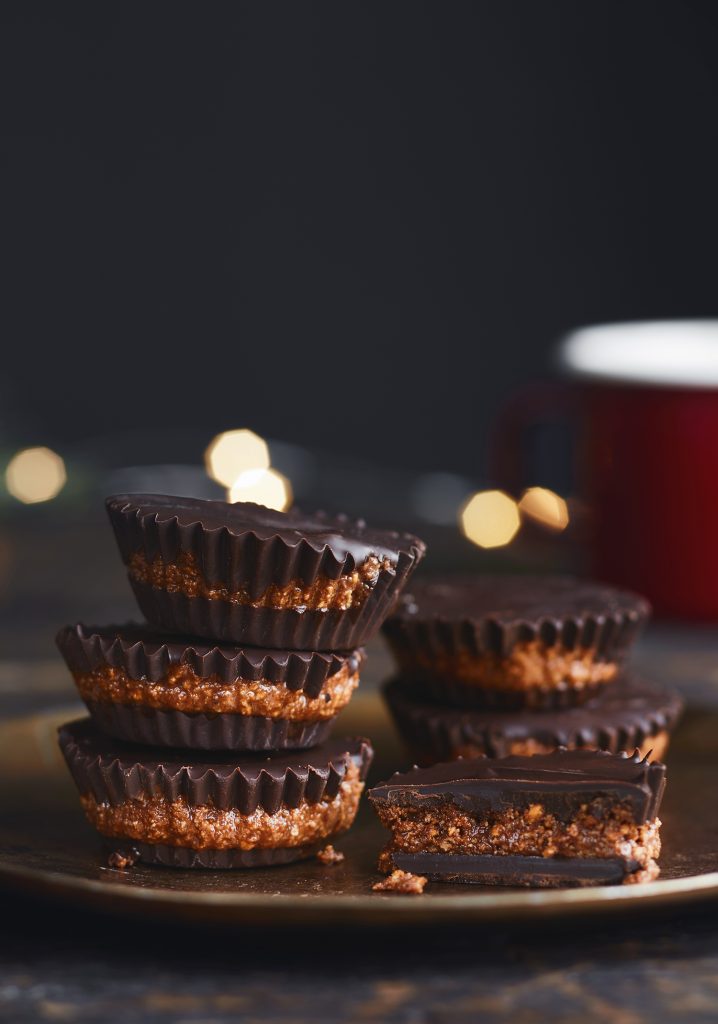 Photo credit: Dana Dorobantu
I am kind of hooked on the new Chocolats Favoris " The sweet side of cooking " products, so here's a recipe I made with their delicious dark chocolate drops (I literally eat them like popcorn before going to bed.)
This will most likely be the easiest recipe you'll be doing over the holidays, and the one that will be gone as soon as you put them out. It is quite simply divine and you'll definitely want to double or even triple this recipe to store some away in the freezer to have on hand as an easy treat.
You can switch things up and change the hazelnut butter to whichever you prefer as well as change the dark chocolate drops for milk chocolate drops.
Serves

12 bites

Prep time

25 min

Cook time

30 mins

Timeout

1 hour 10 min
Ingredients
1 cup of melted Chocolats Favoris dark chocolate drops

1/2 cup of store-bought hazelnut butter

3/4 cup of Graham cracker crumbs

1/2 cup of brown sugar
Steps
Line your muffin pan with 12 paper cups.
Pour half the melted chocolate in the 12 muffin molds, and freeze for 10 minutes.
Mix the hazelnut butter, the graham cracker crumbs and brown sugar in a bowl. Spread the hazelnut butter atop each of the 12 muffin moulds, then cover with the remaining chocolate.
Refrigerate for an hour before eating.
Recipe published on August 19, 2018