Sweet potato, ginger & peach soup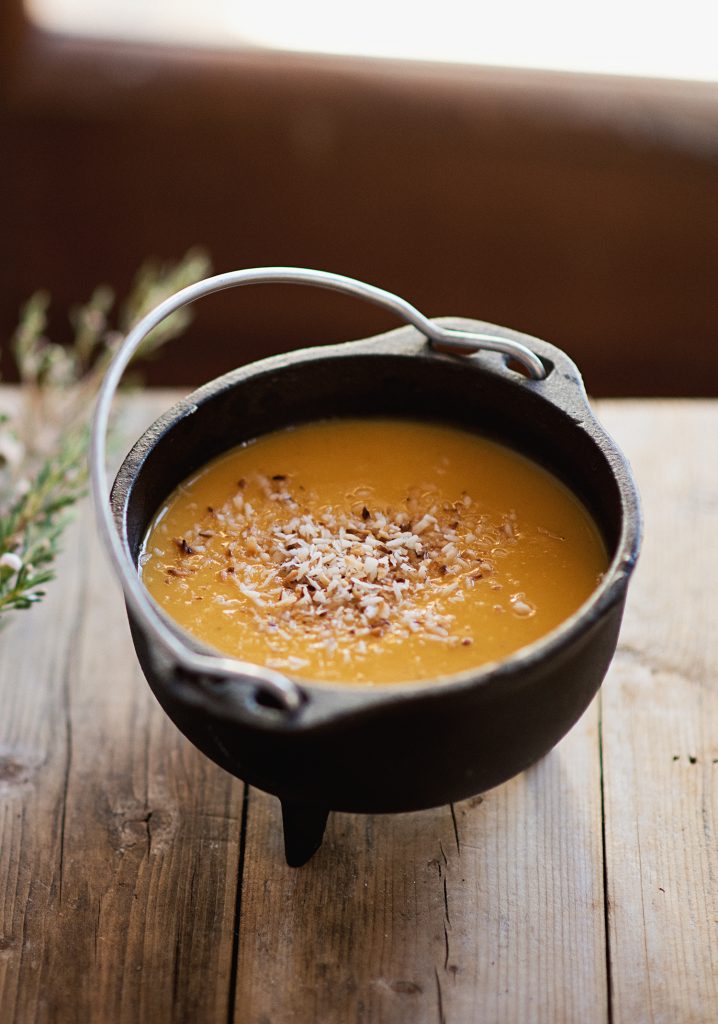 Serves

2 litres

Prep time

10 min

Cook time

40 min

Timeout

30 mins
Ingredients
1/2 an onion, chopped

1 tablespoon of butter

1 tablespoon of fresh ginger, chopped

4 cups or 1 large sweet potato, peeled and diced

2 peaches, pitted and quartered

Salt & pepper, as preferred

1L of vegetable broth

398ml of coconut milk

Flocons de noix de coco grillée, pour décorer
Steps
Soften the onion in butter for 5 minutes in a pan. Add the ginger, sweet potatoes cubes and peache pieces then keep cooking for 2 minutes. Season.
Pour the vegetable broth and coconut milk, then simmer for 30 minutes. Season again.
Blend the mix in a food processor until smooth. Check the seasoning and fix accordingly and serve with coconut shavings.
Recipe published on August 19, 2018