Fresh cheese spread with corn, pear & chorizo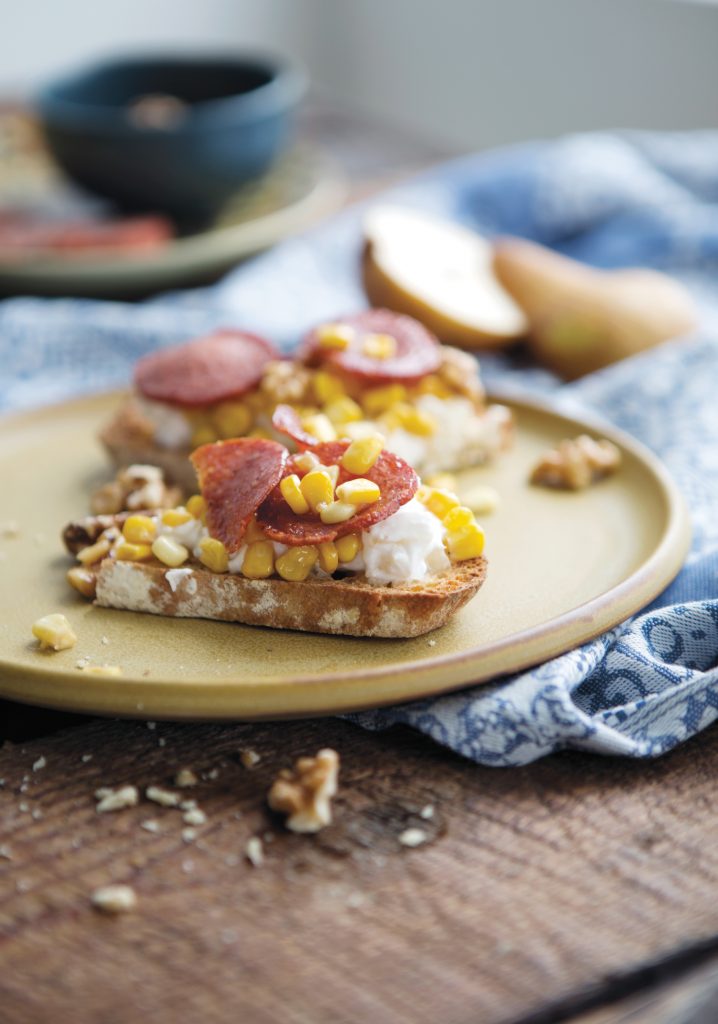 Serves

2

Prep time

10 mins

Cook time

5 mins

Timeout

10 mins
Ingredients
1/4 cup of fresh cheese (Quark type)

1/2 very ripe pear, peeled and diced

1 tablespoon of olive oil

60 g of dry chorizo, minced (approx. 16 slices)

1/2 cup of cooked corn

2 tablespoons of Grenoble nuts, chopped roughly

1 teaspoon of honey

2 slices of french sourdough bread
Steps
Combine the fresh cheese and the crushed pear pieces in a bowl. Set aside.
Heat the olive oil over medium heat in a pan then heat the chorizo for 2-3 minutes. Add the corn and nuts, then cover and cook for 2 minutes. Add the honey, then stir and set aside.
Toast your bread slices, then top with the cheese spread as well as the chorizo and corn mix. Then serve.
Tips & tricks
Cannot be frozen. Keeps for 2-3 days in the fridge (minus the toppings)
Recipe published on August 19, 2018