Fresh herbs cheese spread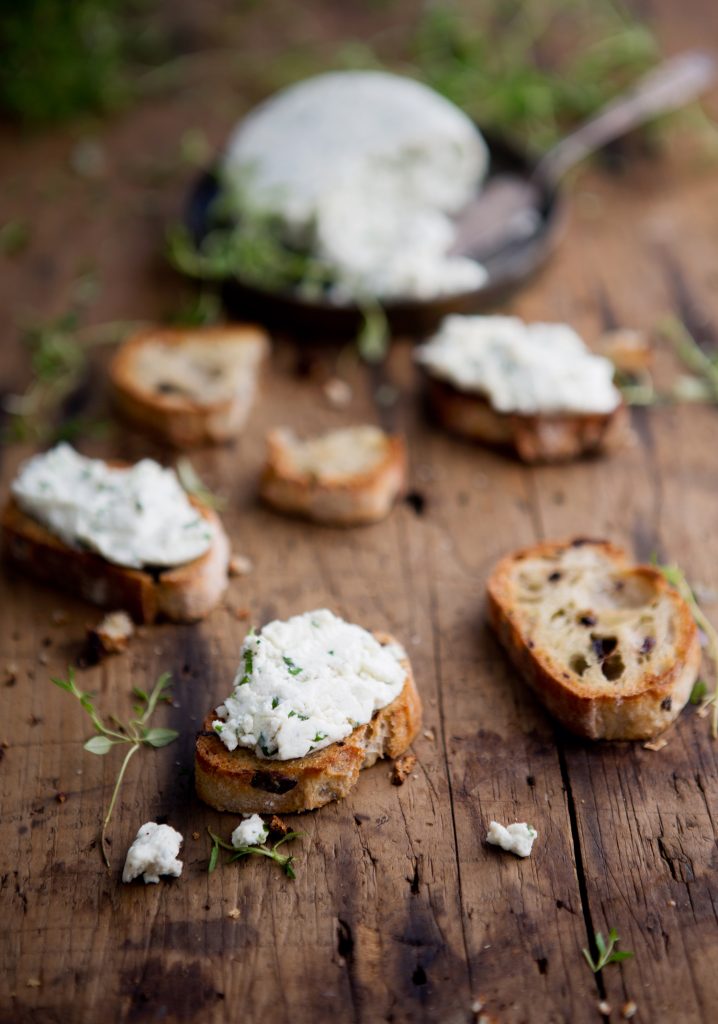 Serves

Yields ¾ cup

Prep time

5 min

Cook time

2 to 3 min

Timeout

2 hours 45
Ingredients
1 liter of 3.25% milk

3 tablespoons of white vinegar

1 tablespoon of chopped chives

1 teaspoon of fresh thyme, chopped

1 teaspoon of fresh oregano

1/4 teaspoon of salt (or more, as preferred)

1/4 teaspoon of cracked pepper

Cheesecloth, clean cloth or sterile gauze
Steps
Bring the milk close to a boil, as soon as you see the first bubbles add the vinegar and remove from heat. Let sit for 15 minutes.
Lay the cheesecloth (or either option chosen) at the bottom of a strainer and pour the mix over it. Let sit for 30 minutes, thus removing the whey.
Transfer all ingredients into a bowl, pour into cheesecloth again and roll into a tight ball. Refrigerate for 2 hours on a plate to let drain.
Enjoy right away or keep for up to a week in an air tight container in the fridge.
Recipe published on August 19, 2018